Skip to Content
Silicon Valley, CA's Premier Gutter Cleaning Company
Most homeowners don't think about cleaning their gutters. And, when you do, the idea of climbing a ladder and actually cleaning them seems time-consuming, tedious, and dangerous. Fortunately for homeowners in Silicon Valley, CA, and the surrounding communities, the experts at Just Windows are available to complete this choir for you. Our highly-trained professionals have the right equipment to quickly and easily clear any obstruction in your home's gutter. Your home's gutters are an essential part of keeping damaging rainwater away from your home's siding and foundation. Keeping your gutters clean will save you thousands of dollars in damaging repair costs later on down the road. Contact our team today for a free estimate.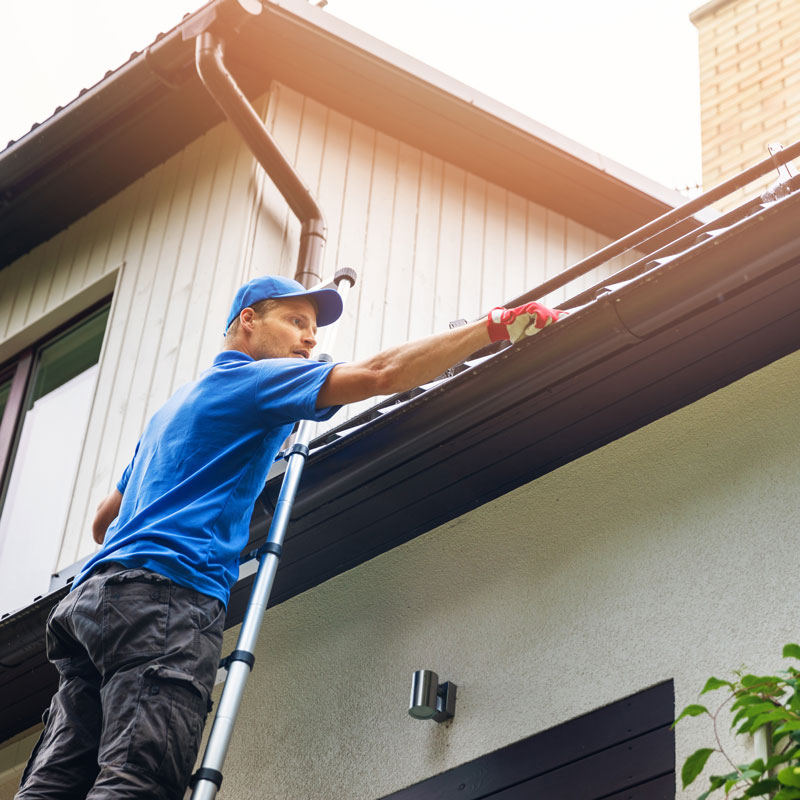 Why Is Gutter Cleaning Important?
The main purpose of your home's gutters is to collect rainwater and redirect it away from your home's foundation. However, debris such as leaves, dirt, plants, and even animal nests can clog your gutters. When this happens, water spills over the edge or stagnates, causing a variety of issues. With proper and routine gutter clearing by Just Windows, we can prevent numerous damaging effects of clogged gutters, including:
Protects Home's Siding – When water spills over the side of the gutter, the dirt and debris in the water stick to the siding. If left uncleaned, it can lead to extensive water damage to your home's siding. In some situations, water may even leak through and cold mold to grow behind the siding.
Prevents Deterioration – Gutters aren't meant to hold a substantial amount of weight. However, when water and debris accumulate in your gutters, it can cause them to deteriorate more rapidly. Added weight causes your gutters to sag and even pulling away from your home, which causes even more damage.
Reduces Flooding – Gutters allow you to redirect rainwater away from your home's foundation. However, if they aren't working properly, it can lead to water accumulation around your home's foundation, leading to water damage and even flooding in extreme situations.
Choose the Trusted Gutter Cleaning Professionals
For over 23 years, the experienced team of professionals at Just Windows has provided comprehensive gutter cleaning services to protect your property. Gutter cleaning is essential to protecting your home from water damage. If ignored, a clogged gutter can rapidly deteriorate, leading to extensive damage to your home's siding and foundation. Don't put yourself in danger by attempting to clean your gutters on your own. Instead, contact our team today for a free service quote.
Get My FREE Window Cleaning Quote